Dedicated to providing insurance and investment solutions
Solutions that meet our clients' current situation in a cost effective and clear manner while looking to their future needs and aspirations in terms of estate and retirement planning.
Our ongoing commitment to excellent reporting and review of the solutions chosen will allow our clients to relax and feel confident in the process that was implemented.
Profile of Michael Butler, RLU, EPC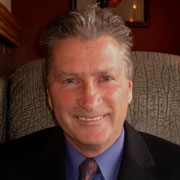 Licensed to sell life insurance since 1985
Licensed to sell mutual funds since 1989
Registered Life Underwriter RLU
Elderly Planning Certification EPC
Michael entered into the insurance and investment world after owning a restaurant business and having worked as an entertainer in the dance and theatre milieu. He became the owner and president of Corum Software Group - designing software for the brokerage community while working with his clientele as an insurance and mutual fund broker. HIs hobbies include running, hiking, biking and yoga.
Michael welcomes you to this website and hopes that the information provided will be of help to you in the organization of your affairs.
Testimonials
Michael Butler has been a godsend. His attention to detail and balanced outlook has repaid my trust a thousand times. Not only is he someone I treasure as a friend and as a financial counselor, he is a delightful human being with a big heart. If you have a chance to work with Michael, grab it.
- Roger Guest, M.Ed. Clinical Psychotherapist, Teacher and Author - Please check out my new book- The tender Heart of Sadness: 28 Aspects of Warriorship at my website- http://listeningmind.org/index.html

Michael has been handling my financial needs for many years now. His ability to read the markets have insured me that my retirement needs can be met in a safe and prudent manner. He has also allowed me to take advantage of good products to meet my insurance needs. He is a very conscientious individual who puts his client first.
- Dr Steven Kerner.